OK ladies and gentleman, calling all gamers!
Over the last month I have launched an online gaming retail website, with the creative assistance and aid of two of my gamer friends.
We are am now asking for feedback or critique from gamers.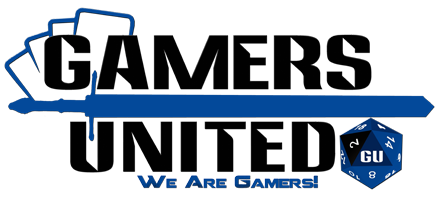 Feel free to comment on layout, content or anything you want to.
Keep in mind a few points.


Please let us know what you think of the logo and the name. The three of us spent almost a month and a dozen variations of the logo. Kevin is the graphic designer, a gamer, a GM and I think we almost drove him over the edge during design.

Now a thought about the tag line "We Are Gamer". Listen to this "We Are Farmers" Jingle while repeating the "We Are Gamers" tag line. This is purely coincidence and Kevin will not speak about this matter.

Up until I started this project I have no prior HTML, PHP or CSS experience. I have learned the very basics to get the site template installed and start editing the PHP and CSS files using FTP.

For example I still can not get the logo to center on the main site as it overlaps with the sign in or register. So anyone with tips feel free hit me with hints.

I have never run a hosted website until now and todate I have broken the site about 4 times since I started.

I have access to game distributors and I am stocking the site slowly as my funds allow.

We do not yet have a brick and mortar store, which is our 1 year goal at the moment. Wizards of the Coast enforces strict restrictions that ONLY allow distributors to sell Wizards of the Coast products to brick and mortar stores. So for the moment any Dungeons & Dragon 4e or Magic the Gathering products.

Please note the link to Epic Words on the site as well as two rotating side box banners pointing to Epic Words. The Admin has created an amazing community here and we are very proud to be a part of it.

I am planning on offering a discount program to EpicWords users that register on the Gamers United retail site. Great idea Kevin.

We are also planning on hosting local tournaments by renting town halls, meeting rooms, etc to help boost retail sales and user base.

We appriciate your comments.
Happy Holidays
Clawstorm23
cl053r7090d
graylion
Gamers United
We Are Gamers
Posted
on December 14, 2011 18:17